Hi Andrea,
Excellent work!  The images you selected are well-chosen and fit nicely into the body of your essay.  Terrific integration of class concepts as well.  Your essay is well-written, clear, and you tackled a complicated topic very well. Good job!
Venezuela's Crisis and the Role of Media
For the last decades the country of Venezuela has faced political, social, and economical issues. More than ever before in history, Venezuela's political crisis appears to be reaching its boiling point as the efforts of the opposition continue to rise in order to remove socialist president, Nicolas Maduro. Through the use of social media portraying events, an increase of Venezuelans migrating, and interactions of government officials worldwide, people are able to see how the humanitarian and political crisis of the country have endured and that intervention is needed. Major news outlets and social media have played a huge role in providing people with content and information that shows the current situation of the country. However, when determining how we know what we know, it's important to keep in mind that the information given can sometimes be influenced, manipulated and even suppressed. 
            Since the rise of power of President Hugo Chavez and Nicolas Maduro, media in Venezuela has been influenced and manipulated greatly as the Venezuelan government inhibited freedom of speech and press. Venezuela's independent press has disappeared along with the liberty of many Venezuelans today. This has led to inaccuracy of factual information being expressed in Venezuelan news outlets, which has made Venezuelans unaware of what is truly going on in their country and worldwide. Today, Venezuelans rely more on social media platforms than their countries news outlets. When the latest incident of Maduro's administration erected a crude blockade across the border bridge with Colombia to prevent the humanitarian aid entering the country, several news outlets revealed the information (Casey and Kurmanaev1). However, some of the news was manipulated especially in Venezuela by government officials, stating that the reason behind the blockade was to protect Venezuela from an American invasion. Worldwide news outlets on the other hand, provided their news with factual information that included interviews, photographs, and live footage of the situation occurring at the border. 
Another situation that has been covered greatly on the news is the massive power outage that the country had to endure. According to the news article from "Venezuela Al Dia", the country activated themselves through a political protest held by interim president Juan Guiado and other opposition leaders (Cedrom). To not blame himself for the situation of the country, Nicolas Maduro did not stay behind in holding a protest. These political protests from both parties were covered through tweets, photographs, and live videos to expose the current situation worldwide. When situations like this occur, Venezuelan government officials censor all news outlets to make people believe that everything is fine. However, through the massive use of social media people have been able to stay informed and pass on the latest information to relatives and people worldwide.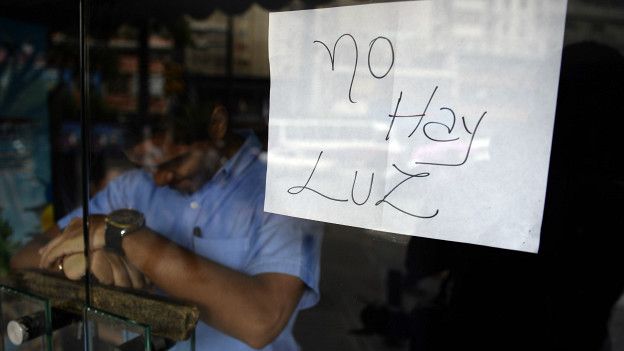 Most news articles covering the current situation of the country have two things in common, that is their ability to maintain ethos and pathos as their main rhetorical elements. Articles and social media posts that contain information on Twitter, Instagram, and Facebook have come directly from well-known opposition leaders such as Maria Corina Machado, Henrique Capriles Radonski, Lilian Tintori, and Juan Guaido. Each of these members have built credibility by posting factual information that contends research, live content, and professionalism. Another important rhetorical element that is shown through media coverage and articles is the use of pathos. Content shown in articles, live footage from government officials and journalists have helped the audience all around the world feel some type of empathy and sympathy with what the country is enduring. As a matter of fact, pathos has been the strongest rhetorical element used, as it has brought millions of Venezuelans and other nationalities around the world together to help Venezuelans today. This has been done by articles, social media posts, and well-known celebrities and opposition leaders, which have increased the exposure of the current situation of Venezuela and has led to several fundraising events helping with the humanitarian crisis. The main goal of the information being published is not convey people into choosing from political parties but instead to bring everyone together as a call to action to fix the current situation.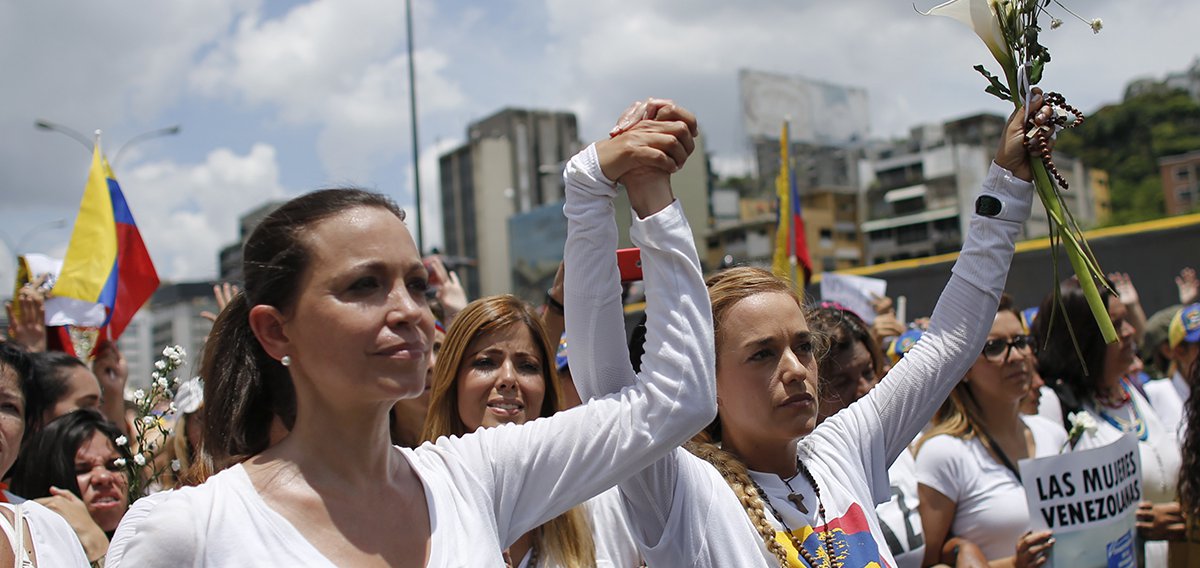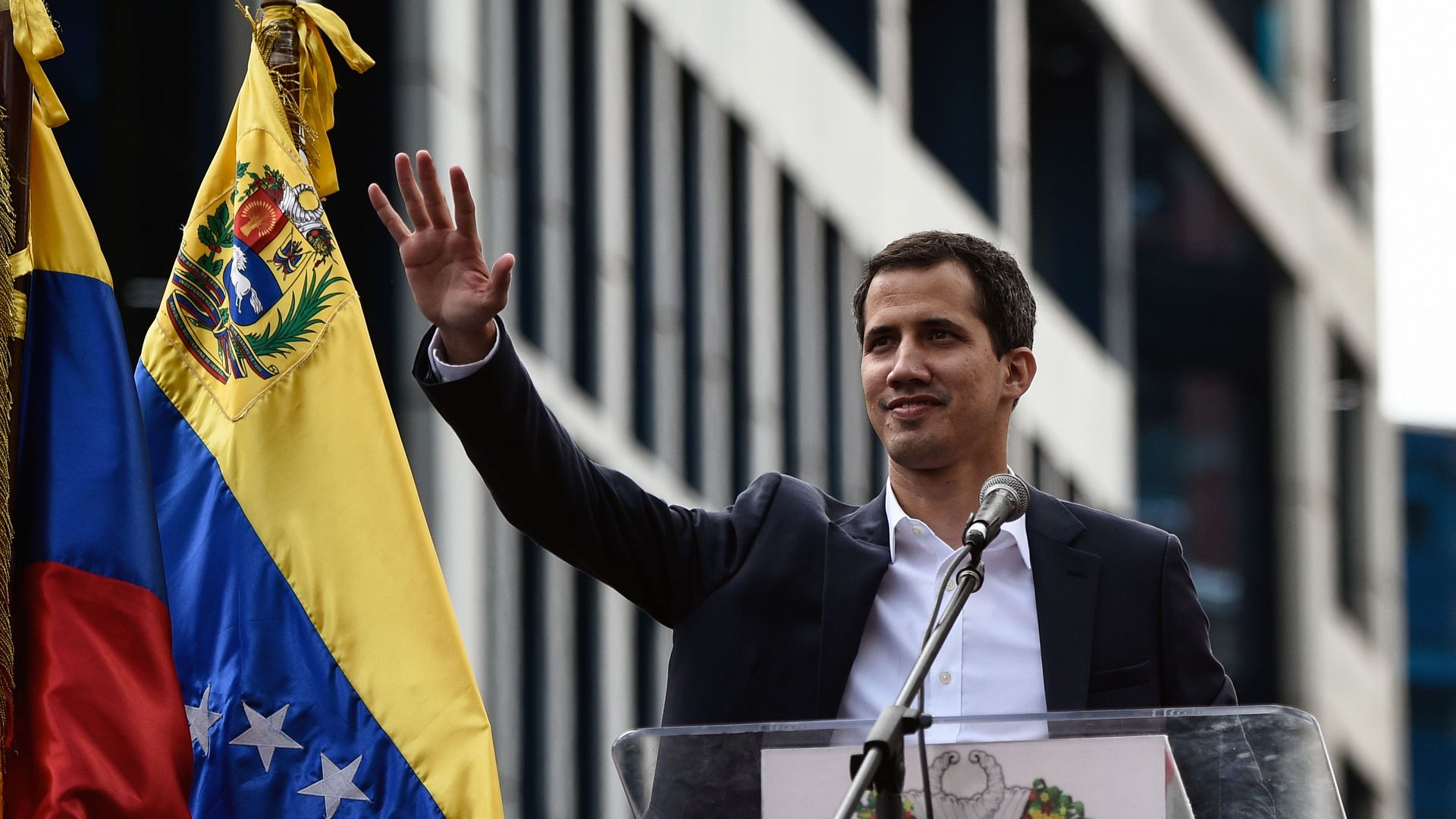 With media being controlled by the government, several articles that have been published revealed secrets that the socialist government under Maduro's regime has been hiding from Venezuelans and the world. As Echarte wrote in an analysis of the economic crisis of Venezuela he was able to demonstrate a better understanding of fiscal and monetary interventionism that has made it impossible for the Venezuelan government to centralize the economy (15: 3-14). The reasoning behind these articles is to set an example of how secrets protect lies, which has played an impactful role in the reflection of Venezuela's crisis today. By hiding the truth of the country's economy, Maduro's regime had been able to keep secret the productive structure, monetary policy, and the setting of maximum prices and exchange control for his own benefit. By manipulating the truth about the country's economy, Maduro along with members of the socialist party have been able to enrich themselves while the country faces a massive crisis. A book published by the U.S Government Congress session also examined the deterioration of basic governance and economic crisis in Venezuela. Evidence is shown from the International Monetary Fund about Venezuela's inflation and the secret revelation of Maduro failing to accept repeated request from the majority of the National assembly and civil society organizations to bring humanitarian aid into the country (United States Congress). News articles such as the Washington Post also revealed some secrets Maduro's regime has tried to keep such as the critical shortages of food, medicine, and power along with actions of international governments declaring his presidency illegitimate ("Venezuela's crisis deepens"). 
            It is needless to say that technology has brought a desirable change to the way the situation of Venezuela has been perceived. Without the secret revelations of the government being exposed through social media platforms and political protests being shared to the world, Venezuela's cry for humanitarian aid would've been unknown. The lectures on secrecy and fake news helped me pin point factual information released by the media. 
Works Cited
Casey, Nicholas, and Anatoly Kurmanaev. "Humanitarian Aid Stalls, Testing Venezuela's Opposition." The New York Times , 13 Feb. 2019, www.nytimes.com/2019/02/13/world/americas/aid-to-venezuela.html.
Cedrom. "Juan Guaido Pide Union: Articulo 187 Se Activara 'Cuando Llegue El Momento.'" Venezuela Al Dia , 9 Mar. 2019.
Echarte Fernandez, Miguel Angel, et al. "Un Análisis De La Crisis Económica De Venezuela Desde Los Postulados De La Escuela Austríaca De Economía." An Analysis of the Economic Crisis in Venezuela from the Postulates of the Austrian School of Economics., vol. 15, no. 2, ser. 2018. 2018, eds.a.ebscohost.com.ezproxy.fiu.edu/ehost/pdfviewer/pdfviewer?vid=8&sid=b7e27289-759a-4232-bbee-2d22184f7c59@sdc-v-sessmgr03.
"One republic, two presidents; Venezuela's crisis." The Economist, 26 Jan. 2019, p. 29(US). Academic OneFile, http://link.galegroup.com/apps/doc/A570872192/AONE?u=miam11506&sid=AONE&xid=fd991413. Accessed 9 Mar. 2019.
United States Congress House Committee on Foreign Affairs. Expressing Profound Concern about the Ongoing Political, Economic, Social and Humanitarian Crisis in Venezuela, Urging the Release of Political Prisoners, and Calling for Respect of Constitutional and Democratic Processes.Government Publishing Office, 2016, FIU Website Catalog.
"Venezuela's crisis deepens." Washington Post, 9 Jan. 2019. Academic OneFile, http://link.galegroup.com/apps/doc/A568935694/AONE?u=miam11506&sid=AONE&xid=af796a81. Accessed 9 Mar. 2019.