Senate Proposing Law That Will Turn Parents Who Do Not Vaccinate Their Children Into Criminals
A new law has been proposed in the Senate that will punish the parents of unvaccinated children. The bill is due for review in the upcoming weeks and is coming out following the county-wide public ban on unvaccinated minors in Rockland County, New York.  The ban was in result of a measles outbreak in the area consisting of 157 reported cases. So far the public-ban has led to 500 reported vaccinations within the first 24 hours alone.
The potential law will see that parents who have not vaccinated their children after they have reached the age of one, will be faced with criminal charges including negligence and reckless endangerment. Punishments will range from fines or jail time to the placement of children into Child Protective Services.
The "anti-vaxxer" movement is full of parents that are knowingly withholding their children from receiving any vaccines. According to them, there is a link between autism and childhood vaccinations. They also believe there is a connection with other brain disorders, although there is no evidence to support their claims.
Some parents are unhappy with the amount of vaccine their kids receive at such young ages. By the age of two, some kids have gotten as many as twenty-three shots. Studies show that the reasoning behind the multitude of shots is that young children are much more vulnerable to diseases and the immunity acquired from their mother's breast milk has worn off.
According to Center for Disease Control (CDC), if only a few people get vaccinated it is much easier for a disease to spread causing a possible outbreak versus more people being vaccinated and making it easier to contain a disease.
Vaccines are used to prevent certain diseases, such as pertussis and chickenpox. Due to vaccines keeping the number of cases in the country low, some diseases have successfully faded from relevancy. Government officials fear that if we stop using vaccines altogether, those few cases that exist will quickly turn into hundreds and thousands of cases across the United States.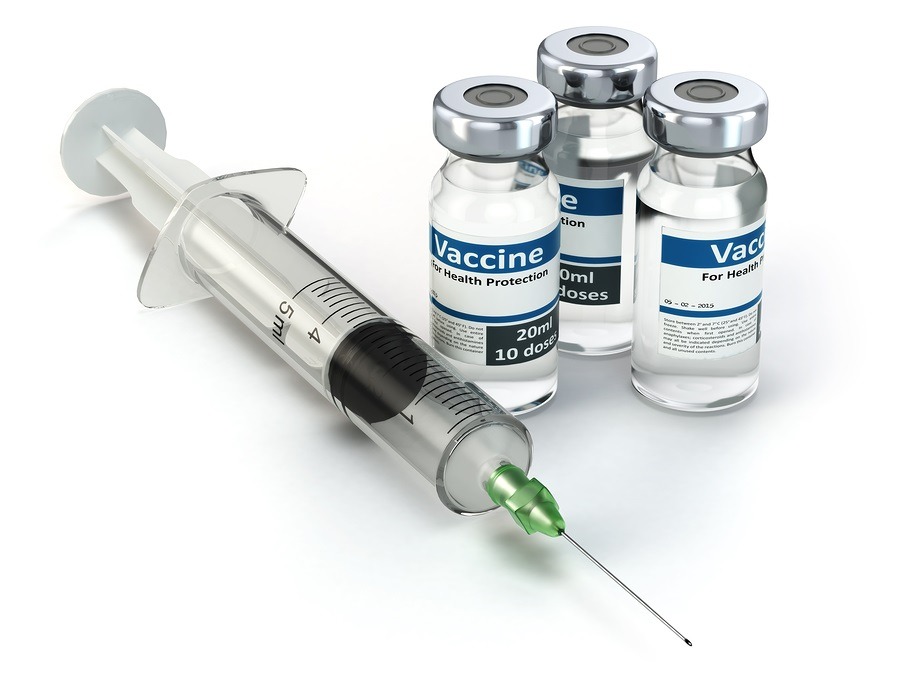 The "anti-vaxxer" movement also puts into question whether or not vaccines are necessary if a person finds themselves perfectly healthy without them. While there is no evidence to prove that the lack of vaccines causes harm, there is still doubt concerning its' effectiveness.
One must also consider other factors when referring to a weak immune system other than not being vaccinated. Some examples include weather conditions,  surrounding environment, allergies, and DNA play a role. Many are reconsidering following their government blindly based on their current excellent health status due to not vaccinating. But, this new law will not give a choice to those not abiding by the law.
While many parents feel that their children should not be obligated to receive vaccinations, government officials predict that without proper reinforcement, the circumstances may become life-threatening. The end result of this looming threat to public health is a governmental intervention that will see U.S citizens be forced to vaccinate their children or face the consequences.
Reflective paragraph
The topic of this article was chosen because of the popularity of the "anti-vaxxer" movement. There is a growing problem with anti-vaxxers that is causing an outbreak of seemingly eradicated illnesses such as measles and chickenpox. The rhetorical appeal is ethos when mentioning that the ban was a result of a measles outbreak in the area consisting of 157 reported cases. Americans are the principal audience because of the prevalence of these issues in today's society. The true events Rockland County, NY gives credibility to this story and shows that government intervention is possible. This is likely to go viral and grab the reader's attention since it such a prevalent topic and it affects almost everyone in the country or indirectly so everyone will be interested. The article would go viral because I would enrage many groups of people, it would enrage the "anti-vaxxers"  because they would be forced to "poison" their children and it would enrage libertarians who believe the government should have as little control of society as possible.
Yesenia Montenotte: Edited paper, wrote paragraphs 3-6, and added images to news story.
Lailah Johnson: Edited paper, wrote first two paragraphs, and did part of reflective paragraph.
Shantall Suarez: Edited paper and wrote paragraphs 7 & 8.
Alexandra Bello: Wrote last paragraph.
Laurenth Espitia: Found pictures and did part of reflective paragraph.
Very good images, good reflective paragraph, well-done!  Good writing style and incorporating concepts from readings. Good work